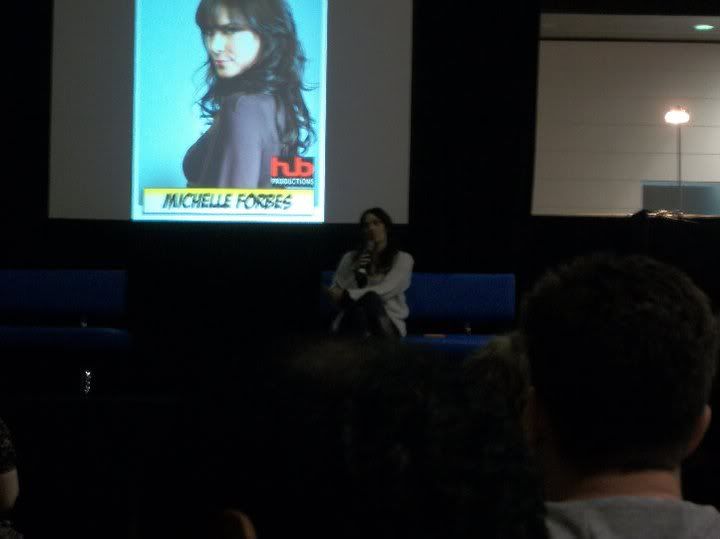 Of course I'm well aware these are paltry pics of Michelle,no clear close ups. but what the hell must feed my Michelle addiction. These are from Oct 16th.Armageddon expo,its slow has molasses finding pics from this event. The third pic is in Michelle with her Fans Forum not one with guy I recently loaded but with a young lady.
Nan you said you believe Michelle's a coffee junkie,yeah I think she is maybe she just really
loves coffee like many folks do me included,or also maybe just in my humble opinion it helps her get through those panels while waiting for a cig break does she not smoke in real life that may help a bit so thats good.