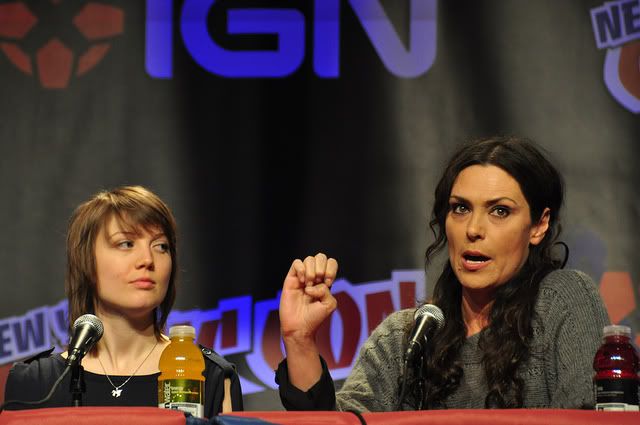 WOW,WOW,WOW,Nan Eureka! I just might hit that billion mark sooner

Yes folks Nan found the the pics on Flickr the link above.
Bless the little hearts of the fans that attended New York Comic Con they posted plenty of Michelle pics. yes I like this particular pic of Michelle I know she once said she does not like fans to post pics with her mouth open but come on Mischka you look so cute and Nicki and Katee laughing this pic is too adorable is one of my fav from this con.
Oh the number of pics I loaded in photo album that Nan found were 24 yes of course there are more with Nicki,Tricia and Katee but of course only posted if contained Michelle in them.