Main » 2010 » July » 13 » Top 10 Ways For Michelle To Survive!
---
4:27 PM
Top 10 Ways For Michelle To Survive!
10:

D

on't Pick Up Strangers


It's the #1 Cliché, and the #10 way for Michelle to get herself killed. Always when she meddles with strangers, helps them out or tries to stop them, she gets killed!
This was clearly noticed in Black Day Blue Night, Swi

mming With

Sharks and Wonderland


9:
Sharp Objects

Seriously, they aren't the best things to leave around Michelle. She either works with depressed people, who stab her with needles like in Wonderland, or she is depressed herself
and asks a killer to cut her throat with a razor, like in Durham County. Either way, it's bad for her personal health!






8:

Stairs


She either gives birth, that leads to her death, on the stairs in Wonderland, or gets thrown off the stairs in 24, she could better take the elevator! It saves a lot of cleaning!






7:

Guns


She gets shot... A lot... Battlestar Galactica, Black Day Blue Night, Swimming with Sharks, it sure as hell doesn't brighten up her future!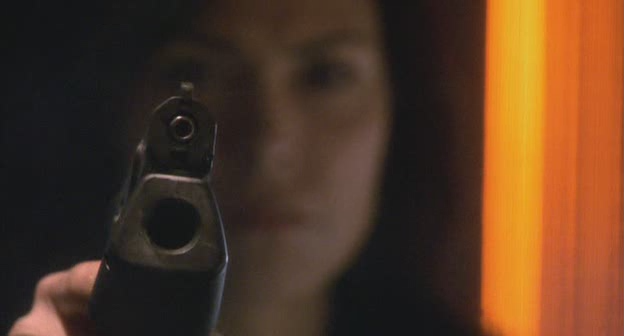 6:

Cars


Yeah, we talked about where to find her in the last Blog, but it's also a good chance to find her Dead! Her car drives her on the road of Life, and it often ends into a head on collision with Death.
Though, the car crash isn't the way she dies (it's way to easy for her to get out of a bad movie like that), but either she gets kidnapped in Kalifornia in one, or is being chased by Road Killers, it can be said that it's NOT the right mode of transportation for our Michelle.







5:

Love


We all know Michelle as the tough bitch that beats you up when you disagree with her, but lately I've seen the more obscure Michelle movies, in which she plays the softy. Whenever she lets someone close to her, loves someone or trusts someone, it will get her seriously hurt. The best example is Gina in Battlestar Galactica, but also in Swimming With Sharks and Wonderland, which leads us to Number 4.






4:

PREGNANCY!!!!


She gets pregnant, she gives birth, ends up in a whole lot of trouble! I've seen it all, she died giving birth, got fucked up after losing a child, and even immaculate conception in Bullfighter. Not the thing for Michelle!






3:

Animals


Now, this isn't a thing that leads to her death OFTEN, but it sure as hell gave us the best Michelle-Kill in cinematic history!
We all remember the True Blood scene where she gets impaled by an ox, turning back into Sam, whose hand rips out Michelle's heart! Icky! Deadly!






2:

Occult & Crazieness


All the weird stuff in the world try to kill her! Psycho's in Wonderland, The Occult in True Blood, the Cylons in Battlestar Galactica. Michelle is better off staying with both feet on the earth. In fact, Johnson County War and Bullfighter are the ones where she doesn't die, and those are Western style movies! So, Michelle, STAY AWAY FROM SCI-FI FANTASY!






1:

Conspiracies


The #1 killer of Michelle. She always finds out the truth, whether she deserves to know or not, it will get her killed, again and again and again. A small list of Michelle Deaths after finding out the so called "Truth"
24
Battlestar Galactica
Swimming With Sharks
Black Day Blue Night
Durham County

The other 2 where she dies, are Wonderland (giving birth) and True Blood (her heart ripped out), So, 5 out of 7 Deaths of Michelle, are because of Finding Out The Truth... Seriously, Ignorance is Bliss for Michelle!!!



Michelle updates | Views: 1215 | Added by: BartMan | Rating:

0.0

/

0
Site menu
Section categories
Login
Statistics
Latest Blogs
Latest Pics
Latest Forum